Education
UNA supporting Education in Greater Lincolnshire

The role of education, we believe, is to enable learners to become self aware, socially aware and have the knowledge, skills, understanding and attitudes to become fully functioning adults in life and work in a changing world. The 21C is opening up new social and economic challenges at local, national and international levels. In particular UNA GL seeks to inspire and empower all in learning to understand all aspects of the dimensions and challenges of sustainability. The 17 UN 2030 sustainable development goals give a focus for our learning programmes and activities.
In Jan 2020, as lockdown prevented face to face activity, we began a monthly free ZOOM based 'Challenge Seminar' series on the UN 2030 Sustainable Development Goals. These were recorded and are available via our past events page or on YouTube. They invite viewers to consider the views of an 'expert' presenter and then a discussion. The hour long sessions fit well with learning programmes age 14 to adult.
Resources to Support Schools
 THE HARMONY PROJECT: A New way of learning inspired by nature (KS 1 to 2) https://www.theharmonyproject.org.uk/
SEEd: ( KS 1 to 5) Sustainability and Environmental Education https://se-ed.co.uk/
The Ellen Macarthur Foundation: Circular Economy. All ages. https://ellenmacarthurfoundation.org/
We have developed an introductory audit tool for Secondary Schools that provides an introduction and information on Sustainable Development. It offers the opportunity to audit whole school and curriculum approaches to Sustainable Development and a pathway to develop an action plan. This can be used as a Teacher led activity or as a collaborative activity including all stakeholders including Students.
One way of engaging whole school action is the Rights Respecting Schools Award. It puts children's rights at the heart of schools in the UK. Unicef works with schools in the UK to create safe and inspiring places to learn, where children are respected, their talents are nurtured and they are able to thrive. The Rights Respecting Schools Award embeds these values in daily school life and gives children the best chance to lead happy, healthy lives and to be responsible, active citizens.
https://www.unicef.org.uk/rights-respecting-schools/ 
There are four key areas of impact for children at a Rights Respecting school; wellbeing, participation, relationships and self-esteem. The difference that a Rights Respecting School makes goes beyond the school gates, making a positive impact on the whole community.
More than 5,000 schools across the UK are currently involved in the Rights Respecting Schools Award, and of those over 2,000 schools have been granted a Silver: Rights Aware and a Gold: Rights Respecting accreditation by Unicef UK since 2006.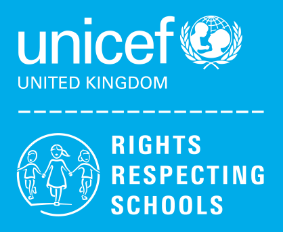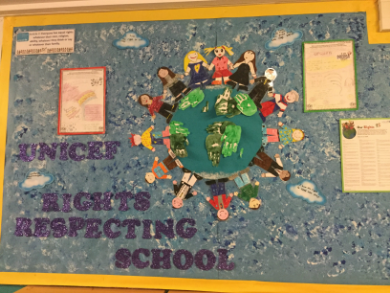 Bourne Academy, Lincolnshire, a Rights Respecting School
Each year the children decide upon their class charter and the rights associated with these. All the children contribute to the drawing up of the charter. Children have many opportunities for their voices to be heard. There is a Student Council which meets regularly to discuss issues raised in class council meetings. The council has its own budget and is able to genuinely effect change within the school. All Student Council members for each class are voted for by their peers. The Student Council ensures that all pupils have ownership of the school, how it operates and therefore their education. At Bourne Abbey 'Every Child has a Voice'.
The school has achieved the UNICEF Rights Respecting Schools Gold Award.